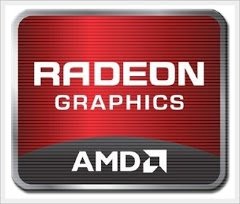 AMD ha da poco rilasciato i nuovi driver Catalyst 12.9 per Linux contrassegnati anche come fglrx 9.00. Come al solito, AMD non ha ancora pubblicato eventuali note di rilascio dei driver per Linux ma grazie al team
Phoronix
riusciamo ad avere alcune utili informazioni sulle principali novità dei nuovi driver.
AMD Catalyst 12.9 incorpora alcuni miglioramenti nelle prestazioni 2D e aggiunge il supporto per Red Hat Enterprise Linux 6.3 e aggiunge il supporto per Ubuntu 12.10 Quantal e il kernel 3.5.x.
Migliorata anche la rilevazione della GPU al momento dell'installazione grazie ad un nuovo script integrato nel driver.
AMD Catalyst 12.9 aggiunge anche diverse correzioni:
Fix startx failure on PowerXpress A+A platforms
Fix performance downgrade with 3DMarkVantage
Fix startx failure on some specific ASICs
Fix PowerPlay settings not persistent after reboot
Fix problem that the hardware information is shown twice in AMD CCC:LE for Power Saving mode of PowerXpress A+A
Fix severe corruption when switch between multiple X servers
Fix cursor disappear when open AMD CCC:LE with specific steps
Fix suspend/resume hang on PowerXpress A+A in Power-Saving mode
Fix system hang after panning
Fix system font change after enable Xinerama
Fix X crash when run 32bit AMD CCC:LE on 64bit system
Fix the issue that monitor goes into sleep for some ASICs after kill X
I nuovi AMD Catalyst 12.9 saranno disponibili nelle prossime ore per Ubuntu 12.04 grazie ai
PPA xorg-edgers
.
sudo add-apt-repository ppa:xorg-edgers/ppa
sudo apt-get update
sudo apt-get install fglrx-installer
sudo apt-add-repository -r ppa:xorg-edgers/ppa
In alternativa possiamo
scaricare questo file
zip estrarlo e spostare il file amd-driver-installer-9.00-x86.x86_64.run nella home e avviare il terminale e digitare:
rimuoviamo i driver precedenti
sudo sh /usr/share/ati/fglrx-uninstall.sh
sudo apt-get remove –purge fglrx fglrx_* fglrx-amdcccle* fglrx-dev* xorg-driver-fglrx
e installiamo quello nuovo:
chmod +x amd-driver-installer-9.00-x86.x86_64.run
sudo sh ./amd-driver-installer-9.00-x86.x86_64.run
Dal wizard confermiamo quindi l'installazione dei nuovi driver, ed al termine digitiamo:
sudo aticonfig –initial -f
E riavviamo.