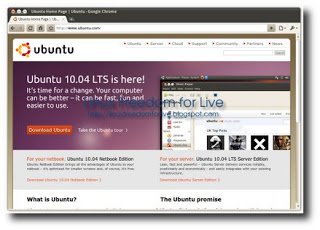 Su segnalazione di Giordano ecco come installare il Tema Ambiance su Google Chrome.
Ecco le principali caratteristiche del tema tratte dal sito del produttore:
It is designed to be used with the native (Metacity) window decorations, instead of the custom Chrome title bar. On the Linux versions of Google Chrome and the Chromium browser, this can be enabled in the context menu of the header area (to the right of the tabs, see second screenshot).
Per installarlo su Google Chrome basta andare QUI e cliccare su Install e confermare.