Buongiorno a tutti, oggi vi segnaliamo un'offerta destinata agli amanti del gaming alla ricerca di un buon paio di cuffie al prezzo giusto. Fino al 31 agosto, infatti, saranno disponibili ad un prezzo scontato le cuffie KingStone HyperX Cloud Core.
Le cuffie sono ora disponibili su Gearbest ad un prezzo di 39 euro rispetto ai quasi 70 euro iniziali di Amazon o di Gerbest stessa, parliamo dunque di quasi il 40% di sconto.
Le recensioni nel web sono positive, specie per l'utilizzo a cui sono rivolte, ovvero proprio il gaming.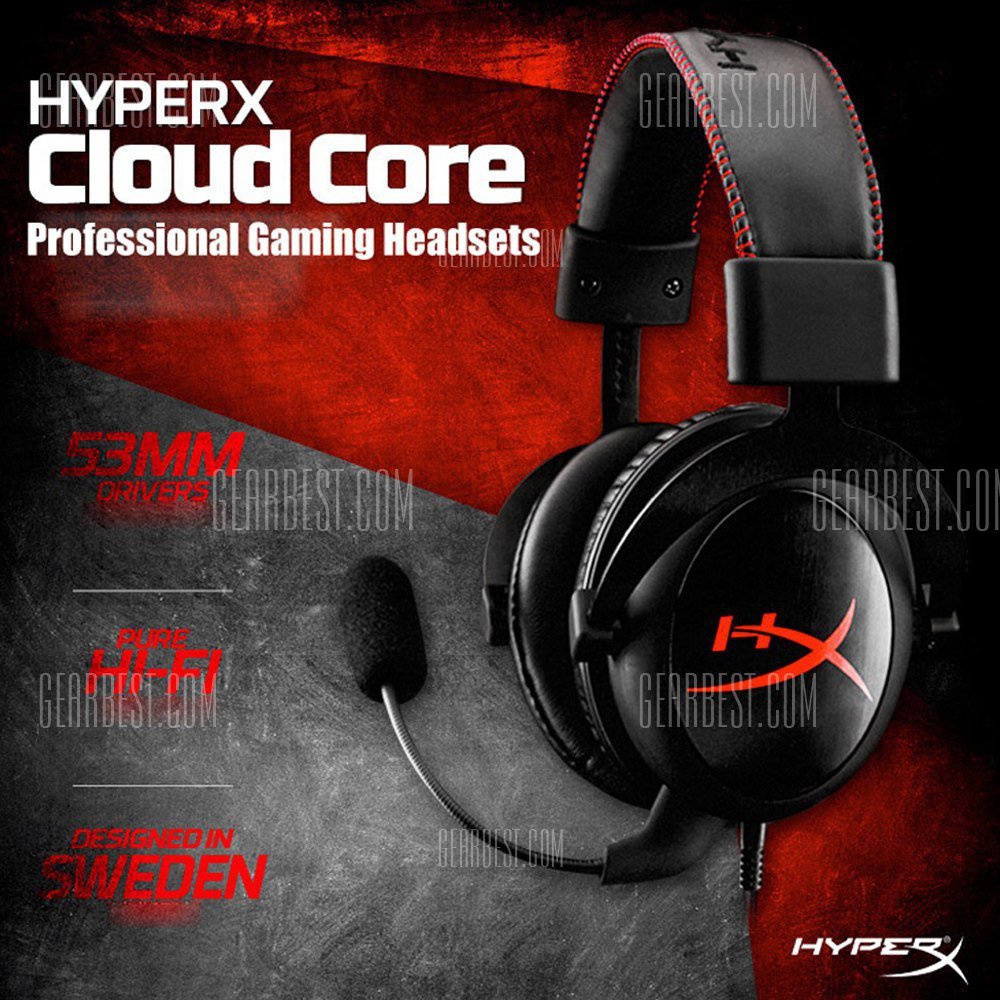 Vi elenchiamo le caratteristiche del prodotto:
· Hi-Fi capable 53mm drivers for supreme audio quality
· 15 – 25.000 Hz frequency response
· Detachable microphone (quick and easy to plug/unplug for music-only purposes)
· Solid aluminum construction for durability and stability
· Super-soft padded leather headband with memory foam on cups for maximum comfort
· Closed cup for enhanced bass reproduction and passive noise cancellation
· Compatible for desktop, notebooks, mobile phones, PlayStation 4, and airplane adaptors
e le specifiche:
Headphones
· Frequency response: 15 – 25.000 Hz
· Transducer type: Dynamic, Closed Ø 53mm Driver
· SPL Sound pressure level: 98 ±3 dB
· Connection: mini stereo jack plug (3.5 mm)
Microphone
· Transducer type: Condenser (back electret)
· Polar Pattern: Cardioid
· Frequency response: 100 – 12.000 Hz
· Connection: mini stereo jack plug (3.5 mm)
Vi rimandiamo alla pagina delle KingStone HyperX presso lo shop Gearbest per l'eventuale acquisto e vi ricordiamo che l'offerta terminerà il prossimo 31 agosto!
Vi ricordiamo che seguirci è molto semplice: tramite la pagina Facebook ufficiale, tramite il nostro canale notizie Telegram e la nostra pagina Google Plus.