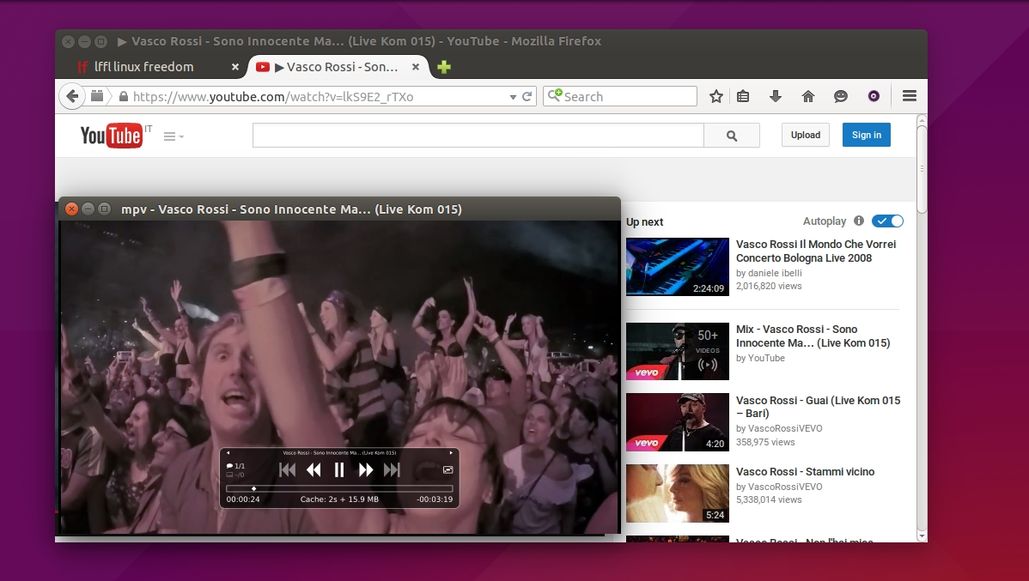 In questa guida vedremo come utilizzare MPV per riprodurre i video in Adobe Flash su Mozilla Firefox in Linux.

Lo sviluppo di MPV sta rendendo il player multimediale sempre più completo e performante oltre a fornire il supporto per i più diffusi formati di file audio e video. Nato come fork di MPlayer 2, MPV include diverse ottimizzazioni riguardanti principalmente l'accelerazione grafica con le principali gpu oltre ad essere più leggero e performante. Dalla community del player multimediale open source arriva un'interessante add-on per Mozilla Firefox (denominato Watch with MPV) che ci consente di riprodurre contenuti multimediali in Adobe Flash con MPV.
MPV per Flash in Firefox
consente la possibilità di visualizzare i video in una finestra dedicata, migliorare la riproduzione di contenuti in alta definizione oltre a risolvere problemi legati al plugin proprietario di Adobe.
Il plugin Watch with MPV per Mozilla Firefox è un progetto ancora in fase di sviluppo,
per avviare la riproduzione basta un click sul pulsante posto sulla barra degli strumenti del browser di Mozilla, dopo alcuni secondi avremo il contenuto multimediale avviato all'interno di una nuova finestra.
Per installare MPV in Ubuntu e derivate basta digitare da terminale:
sudo add-apt-repository ppa:mc3man/mpv-tests
sudo apt-get update
sudo apt-get install mpv

una volta installato basta avviare Firefox e installare l'add-on Watch with MPV da questo link.