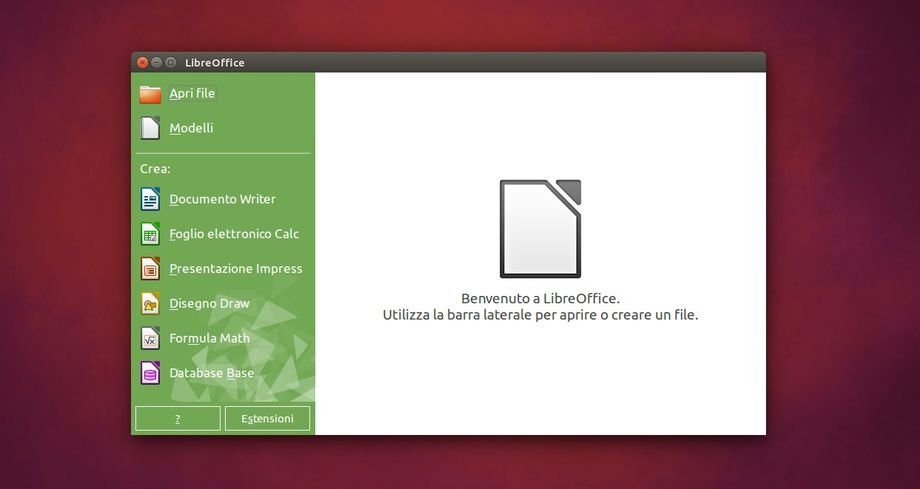 The Document Foundation ha annunciato il rilascio di LibreOffice 4.3.2 secondo aggiornamento di mantenimento dedicato all'attuale versione 4.3.x stabile.
Continua lo sviluppo e mantenimento di
LibreOffice
, famosa suite per l'ufficio open source disponibile per pc desktop Linux, Windows e Mac e in futuro anche per device mobili Android.
The Document Foundation
ha recentemente annunciato
il rilascio di LibreOffice 4.3.2,
aggiornamento di mantenimento che arriva quasi in concomitanza con il quarto compleanno della nascita della suite per l'ufficio open (nata il 28 settembre 2010). LibreOffice 4.3.2 non include alcuna novità, ma
corregge circa 80 bug riscontrati da sviluppatori e utenti nelle scorse settimane.
Da notare inoltre che
LibreOffice 4.3.x sarà di default in Ubuntu 14.10 Utopic Unicorn
e molto probabilmente anche in Fedora 21 e openSUSE 13.2.
Per maggiori informazioni su
LibreOffice 4.3.2 "Fresh"
e per conoscere i vari bug corretti nel nuovo aggiornamento consiglio di consultare le note di rilascio disponibili
in questa pagina.
LibreOffice 4.3.2 è già disponibile per Linux, Microsoft Windows e Apple Mac nel sito ufficiale della suite per l'ufficio open source, sarà presto disponibile nei repository ufficiali di Arch Linux, Debian SID, Sabayon e altre distribuzioni Rolling Release.
Per installare LibreOffice 4.3.2 in Ubuntu e derivate basta digitare da terminale:
sudo add-apt-repository ppa:libreoffice/libreoffice-4-3
sudo apt-get update
sudo apt-get install libreoffice libreoffice-l10n-it libreoffice-help-it

e confermiamo l'aggiornamento / installazione della nuova versione.