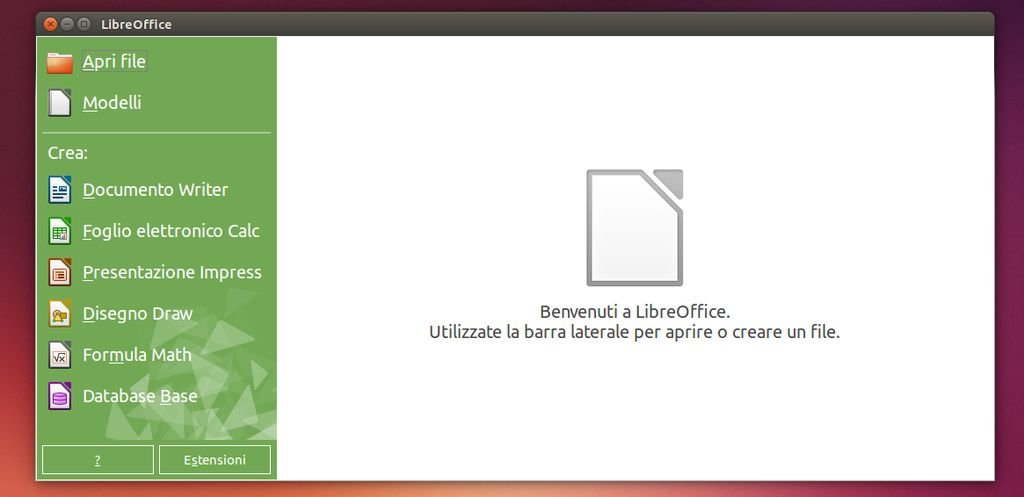 E' disponibile per Linux, Windows e Mac la nuova versione 4.2.5 di LibreOffice, aggiornamento di mantenimento che corregge diversi bug.
In concomitanza con il rilascio della prima release candidate dedicata alla futura versione 4.3.0, The Document Foundation ha annunciato il rilascio di LibreOffice 4.2.5, importante aggiornamento di mantenimento che non include alcuna novità ma semplicemente corregge diversi bug riscontranti nei giorni scorsi da utenti e sviluppatori. In LibreOffice 4.2.5 troviamo risolti più di 150 bug alcuni dei quali riguardano Windows 8 e correzioni riguardanti il supporto per lingue asiatiche.
Stando
ai piani dei rilasci
forniti dalla The Document Foundation,
l'attuale versione stabile 4.2.x di LibreOffice riceverà altri due aggiornamenti di mantenimento
il cui rilascio della versione 4.2.6 è previsto per fine luglio mentre la versione 4.2.7 verrà rilasciata dal 20 al 26 ottobre, dal 19 novembre non verranno più rilasciati aggiornamenti dato che dovrebbe già esser disponibile la nuova ed attesissima versione 4.3.0.
Per maggiori informazioni su LibreOffice 4.2.5 consiglio di consultare le note di rilascio disponibili in questa pagina, in questa e questa pagina troverete l'elenco dei vari bug corretti.
– Installare LibreOffice 4.2.5
LibreOffice 4.2.5 è già disponibile per Ubuntu e derivate grazie ai PPA LibreOffice basta digitare da terminale:
sudo add-apt-repository ppa:libreoffice/ppa
sudo apt-get update
sudo apt-get install libreoffice libreoffice-l10n-it libreoffice-help-it

al termine dell'installazione avremo LibreOffice 4.2.5.
per ripristinare la versione di default di LibreOffice basta digitare:
sudo apt-get install ppa-purge
sudo ppa-purge ppa:libreoffice/ppa

Possiamo installare LibreOffice 4.2.5 in Linux, Windows e Mac scaricando i pacchetti / file d'installazione direttamente dal sito ufficiale LibreOffice.