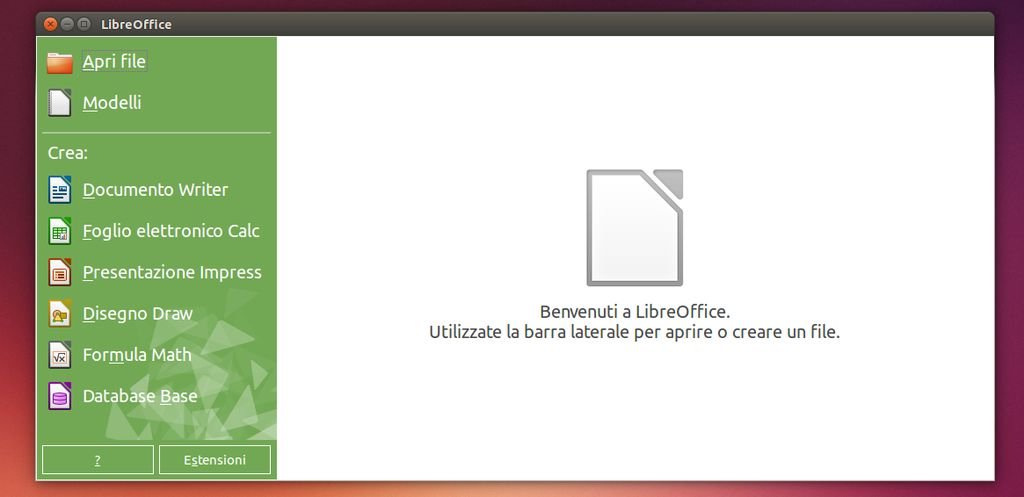 The Document Foundation ha annunciato il rilascio di LibreOffice 4.2.4 il quarto aggiornamento di mantenimento della versione stabile 4.2.x che corregge circa 100 bug.
Da poche ore è disponibile
LibreOffice 4.2.4
, aggiornamento di mantenimento che non include alcuna novità ma semplicemente
corregge circa 100 bug
riscontrati nei giorni scorsi dagli sviluppatori e user. Da notare che LibreOffice è una suite per l'ufficio molto utilizzata anche in Italia, a confermarlo
è un recente report rilasciato dall'Istat
che indica come il 40% elle istituzioni pubbliche utilizza software open source come la suite per l'ufficio sviluppata dalla The Document Foundation.
Per maggiori informazioni sul nuovo LibreOffice 4.2.4 consiglio di consultare
le note di rilascio disponibili in questa pagina
. Ricordo inoltre che per Ubuntu 14.04 Trusty Linux è
possibile includere le nuove icone Sifr
, inoltre consiglio di consultare questa guida per
attivare la nuova Sidebar
.
LibreOffice 4.2.4 sarà presto disponibile per Ubuntu e derivate grazie ai PPA LibreOffice basta digitare da terminale:
sudo add-apt-repository ppa:libreoffice/ppa
sudo apt-get update
sudo apt-get install libreoffice libreoffice-l10n-it libreoffice-help-it

Possiamo installare LibreOffice 4.2.4 in Linux, Windows e Mac scaricando i pacchetti / file d'installazione direttamente dal sito ufficiale LibreOffice.