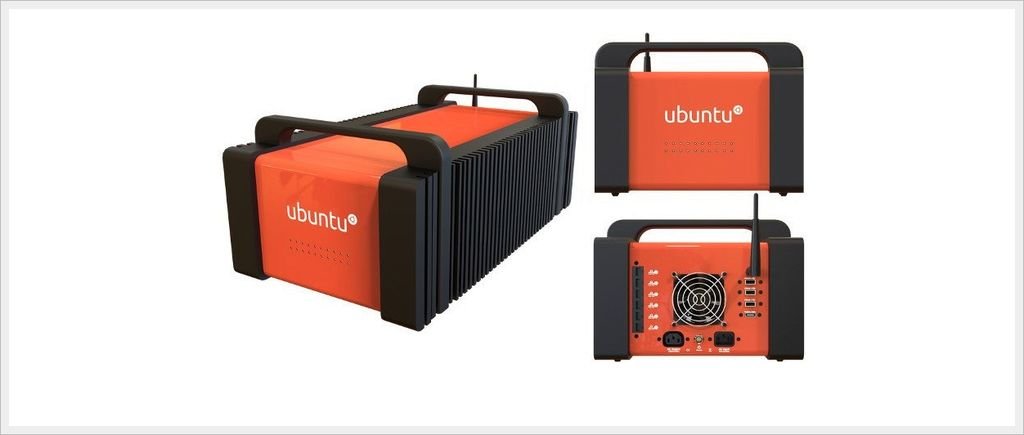 In collaborazione con Tranquil PC, Canonical ha presentato il nuovo The Orange Box, un pc clouser da 40 core.
Dalla collaborazione tra l'azienda produttrice Tranquil PC e Canonical arriva il nuovo The Orange Box, un nuovo computer cluster portatile dalle caratteristiche davvero molto interessanti. Il sistema fornito da Canonical e Tranquil PC include 10 potenti Intel NUC collegati tra loro "a grappolo" in maniera tale da avere una potente macchina da calcolo da 40 core, ottima per lo sviluppo di nuovi progetti, soluzioni cloud ecc.
The Orange Box dispone quindi di 10 Intel NUC basati su processore
Intel Core i5-3427U
dial core da 2.8 Ghz co una scheda grafica integrata Intel HD Graphics 4000 e
16 GB di RAM DDR
3 con una SSD da 120 GB.
Il sistema inoltre dispone di Intel Gigabit ethernet e D-Link DGS-1100-16 e soprattutto un normale alimentatore da 100-240V AC/DC che ci consente di collegare il super pc portatile in qualsiasi presa domestica.
The Orange Box di Canonical e Tranquil PC ci consente di avere un pc da 40-core con 160GB di RAM e 1,2 TB SATA di SSD come storage il tutto a 7,575.00 sterline che equivalgono a 9.300 Euro circa.
Per maggiori informazioni consiglio di consultare la pagina dedicata dal portale Tranquil PC.