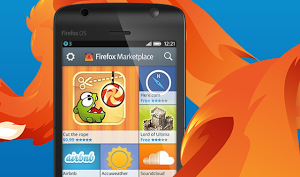 Mozilla ha annunciato che è possibile installare le applicazioni web in Firefox Marketplace sul browser web per Android, Windows e Mac, e Linux 🙁
Con un
recente post sul proprio blog ufficiale
, Mozilla ha annunciato che da oggi è possibile accedere ed installare, rimuovere e gestire le applicazioni e game web in
Firefox Marketplace da browser per Android, Windows e Mac e Linux.
Firefox Marketplace è uno store grazie al quale è possibile installare e gestire applicazioni web per Firefox OS e da oggi potremo utilizzarle anche su Android e browser per pc desktop per Microsoft Windows e Mac OS X. Tra le applicazioni disponibili in Firefox Marketplace troviamo: Badoo, Box, Chatty (traduttore di frasi), Cut the Rope,
Discovery
, Disney's Wreck-It Ralph – Fix-It Felix, Easy Taxi, Evernav,
Facebook
, KAYAK, multiConvert, Poppit di Pogo, Projector (task manager), Rhapsody, Sticky (photo sticker),
SoundCloud
, The New York Times, The
Weather Channel
, TimeOut, TLC, TMZ, Tuenti,
Twitter
, wger (dieta ed esercizi), World Radio Player e
YouTube
.
E' possibile utilizzare / installare le applicazioni di
Firefox Marketplace anche Linux
, anche se Mozilla non lo ha indicato nel post del blog ufficiale, inoltre ricordo che è possibile
testare Firefox Marketplace e Firefox OS in Linux
grazie all'add-on
Firefox OS Simulator
.
Nell'annuncio Mozilla ha confermato che gli smartphone Firefox OS in vendita dal mese di luglio saranno disponibili in più di 10 mercati in tutto il mondo entro la fine dell'anno, (speriamo che tra questi mercati ci sia anche quello italiano).
In questa pagina troverete la guida per installare e rimuovere le applicazioni e game da Firefox Marketplace in Ubuntu
e altre distribuzioni Linux
.
Ringrazio Mte90Net: e Max Franco per la correzione dell'articolo 😀