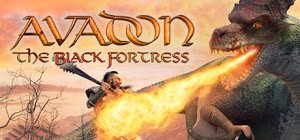 Sviluppato da Spiderweb Software approda in Steam for Linux il nuovo Avadon: The Black Fortress gioco di ruolo in stile fantasy epico che ha riscontrato diverso successo soprattutto per la versione mobile per Android e Apple iOS.
Avadon: The Black Fortress è un RPG nel quale vestiremo i panni di una spia con anni di esperienza sopratutto nelle arti del combattimento il cui compito è quello di salvare la fortezza di Avadon la quale è al centro di una cospirazione che rischia di distruggere il proprio popolo. Il nostro compito iniziale è quello di creare una squadra di abili guerrieri con i quali dovremo compiere varie missioni che richiedono principalmente rapidità e forza. In Avadon: The Black Fortress avremo a disposizione quattro diverse classi di personaggi, con dozzine di incantesimi e abilità unici, il gioco inoltre dispone di molteplici finali diversi ogni nostra scelta cambierà potrebbe cambiare il finale del gioco.
Il gioco dispone di dozzine di missioni secondarie, sotterranei nascosti, e segreti da scoprire con centinaia di oggetti magici da scoprire. Avadon: The Black Fortress è già
disponibile in Steam
sia per Linux che Microsoft Windows e Mac.
Home Avadon: The Black Fortress