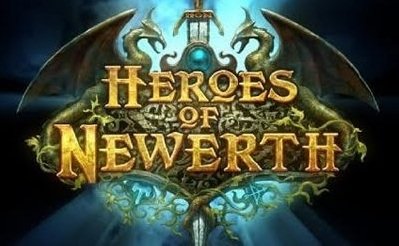 Heroes of Newerth è un videogame RTS, sviluppato da S2Games, che si inspira a una mod gratuita per Warcraft III: The Frozen Throne denominata Defense of the Ancients (DotA).
Particolarità di Heroes of Newerth è quella di offrire elementi tattici con quelli micro gestionali ad un RPD.
Con Heroes of Newerth avremo 2 tipologie di partite: Team Match Making, un sistema di partite classificate che calcola le statistiche dei giocatori che di divide successivamente in Normal Mode e Casual Mode, e Pubblic Game nella quale dovremo creare partite pubbliche o private, modificando le regole di gioco a loro piacimento.
Heroes of Newerth offre anche diverse modalità di gioco: All pick, Single Draft, Banning Draft, Banning Pick, All Random e Midwars.
Avremo a disposizione un vasto elenco di eroi (ben 100) dei quali 64 possono essere scelti fin dall'inizio ognuno con diverse capacità oltre ad offrire anche diverse personalizzazioni, questi si dividono in 3 categorie Agility, Inteligence e Strength.
Dotato di ottima grafica Heroes of Newerth viene rilasciato come free to play ed è disponibile sia per Linux, Windows e Mac.
Per installare Heroes of Newerth su Linux basta scaricare lo sript d'installazione (circa 1.2 GB)
da questa pagina
copiarlo nella home e digitare da terminale:
chmod +x HoNClient-*.sh
sh HoNClient-*.sh
e confermare l'installazione
Home Heroes of Newerth
Pagina wikipedia contenente i requisiti minimi