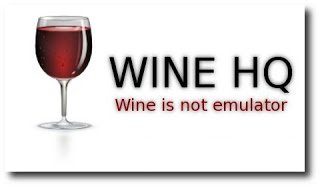 Il team di Sviluppo di Wine ha rilasciato la nuova versione 1.3.12 del famoso non-emulatore utile per utilizzare i programmi Windows su Linux. Nella nuova versione di Wine 1.3.12 che presenta, oltre alla consueta operazione di bug-fix, implementa anche alcune interessanti novità.
Support for multiple icon sizes in winemenubuilder.
Improvements to the help browser.
Initial stab at DOSBox integration.
Various MSI fixes.
Some fixes to the Wine debugger.
Various bug fixes.
Per installare o Aggiornare Wine 1.3.12 su Ubuntu 10.10 Maverick utilizzeremo i PPA Wine per farlo basta avviare il terminale e scrivere:
sudo add-apt-repository ppa:ubuntu-wine/ppa
sudo apt-get update
sudo apt-get install wine1.3
Confermiamo ed ecco Wine 1.3.12 installato/aggiornato