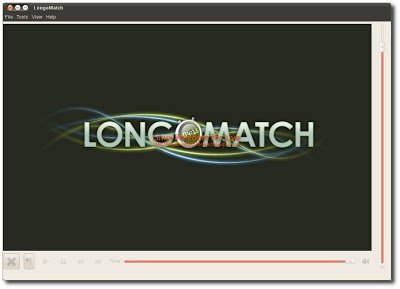 LongoMatch
è un programma specifico per
analizzare di video sportiv
i, creato appositamente per gli allenatori, i preparatori e, in generale, per gli studiosi e gli appassionati di ogni sport.

Semplifica in modo considerevole la post-analisi di eventi sportivi attraverso la visione metodicizzata di sequenze video, grazie ad un insieme di strumenti intuitivi che consentono di rivedere, memorizzare, richiamare le fasi più importanti dell'atto atletico.
L'uso di tag richiamabili e di categorie di riferimento, unito alla gestione di una linea temporale degli eventi, permette di analizzare in modo minuzioso ogni singolo movimento mettendo in risalto strategie e tattiche. Nel caso di sport di squadra (calcio, basket, rugby, pallavolo,…) ha gli strumenti per poter "seguire" ogni singolo giocatore. Anche se è stato pensato ad un utilizzo legato al mondo dello sport, LongoMatch può essere utilizzato per qualsiasi esigenza che richieda la codifica e la revisione di segmenti di un file video, e quindi può essere utilizzato in altri settori come , ad esempio, il cinema, la medicina, il marketing visivo.
Le novità della nuova versione 0.16.4:

Added Dutch, Italian and Chinese translations
Added date of birth, size, weight and nationality fields to players
Add accelerators to switch the different views
Allow framestepping using the mouse scroll
Add a colors' selection button to the drawing tool
Added player shortcuts in playlist mode
Select players from the template pool and only show the one that are playing
Per installare LongoMatch 0.16.4 su Ubuntu 10.10 – 10.04 – 9.10 utilizzeremo i PPA LongoMatch and Chronojump per farlo basta aprire il terminale e copiare quanto segue:
sudo add-apt-repository ppa:ylatuya/ppa
sudo apt-get update
sudo apt-get install longomatch
Per installare LongoMatch 0.16.4 su Windows 7 / Vista / Xp basta scaricare il file .exe da QUESTA pagina.