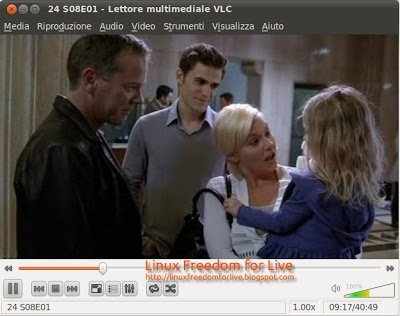 Nei giorni scorsi il team VLC ha rilasciato la nuova versione 1.1.5. La versione in questione del Video Player altro non è che una "bug-fix release", la quale non introduce sostanziali novità ma si limita piuttosto a migliorare determinati aspetti e soprattutto ad eliminare un numero consistente di bug.
Per chi non lo conoscesse VLC Media Player è un player multimediale estremamente evoluto e flessibile che include moltissimi codec audio e video. Può riprodurre filmati in formato Mpeg-1, Mpeg-2, Mpeg-4, Avi, Asf, Wmv, Mkv, Mov, 3gp, Raw Dv, DivX, XviD, 3ivx, H.264, Cinepack, Theora e Mjpeg e file audio in formato Mp1, Mp2, Mp3, Ac3, Dts, Aac, Vorbis, Wma, Flac, Amr, Speex, Adpcm, Lpcm e Midi. Supporta poi lo streaming audio e video tramite i protocolli Http, Rtp, Rtsp e Udp. Può riprodurre anche i Dvd.
Le novità della nuova versione Vlc 1.1.5:

VideoLAN and the VLC development team are proud to present VLC 1.1.5, the fifth bugfix release of the VLC 1.1.x branch.
Small new features, notably GME and live .webm support and an integrated listing of web-shows directly in the playlist are making this release. Many bugfixes, updated translations and security issue are also part of this release.
In QUESTA pagina troverete il changelog completo
Per installare / aggiornare Vlc 1.1.5 su Ubuntu 10.10 Maverick utilizzeremo i PPA LffL Vlc per farlo basta avviare il terminale e digitare:
sudo add-apt-repository ppa:ferramroberto/vlc
sudo apt-get update
sudo apt-get install vlc mozilla-plugin-vlc
e confermare
Per installare / aggiornare Vlc 1.1.5 su Ubuntu 10.04 Lucid utilizzeremo i PPA VLC media player-Lucid per farlo basta avviare il terminale e digitare:
sudo add-apt-repository ppa:n-muench/vlc2
sudo apt-get update
sudo apt-get install vlc mozilla-plugin-vlc
e confermare