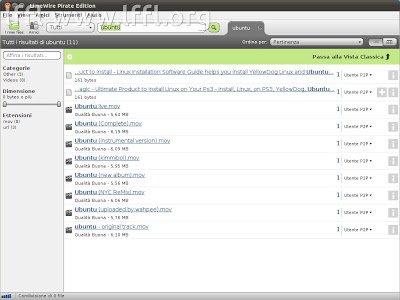 LimeWire Pirate Edition è un client peer-to-peer per Linux e Windows identico a LimeWire Pro 5.6.2 (distribuito il 10 ottobre come ultima versione del programma originale). L'unica differenza è che non si basa sui server di LimeWire LLC e perciò non può essere bloccato: il download avviene dalla rete peer-to-peer Gnutella. Inoltre, tutte le feature collegate alla vecchia casa madre sono state "liberate" e le funzioni presenti solo nella versione PRO della vecchia applicazione sono ora disponibili e attive gratuitamente.

LimeWire Pirate Edition è scritto in Java e per questo funziona su ogni sistema che abbia una Java installato. LimeWire usa le funzioni crittograficamente sicure hash, quali lo SHA-1 e il Tiger tree hash per assicurare che i dati scaricati non siano corrotti.
Le novità della nuova versione 5.6.2:
Based on LimeWire 5.6 beta
All the features of LimeWire PRO:
Turbo-charged downloads
Optimized search results
AVG Anti-Virus
Built-in torrent search
No toolbars, adware or spyware
No connection problems
LimeWire Pirate Edition viene rilasciato in pacchetti .deb per installarlo su Ubuntu o Debian o .exe per installarlo su Windows XP/Vista/7.
Home
Download LimeWire Pirate Edition 5.6.2 [Ubuntu – Debian – Windows]