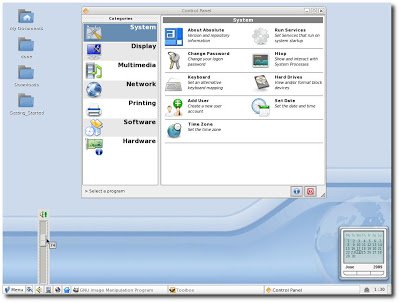 Absolute Linux è una distribuzione derivata da Slackware adatta per computer di vecchia generazione e per questo tutto il software superfluo è stato eliminato. Il window manager predefinito è IceWM mentre la scelta del file browser è ricaduta sull'ormai solido PCMan. Altra qualità di Absolute è quella di una facile installazione e sopratutto la possibilità di aggiungere facilmente una moltitudine di pacchetti aggiuntivi.
Ecco le novità della nuova versione 13.1.6 di Absolute Linux di tratte dal sito del produttore:

Security updates and interface tweaks. Barring any last-minute bug fixing this should be the 13.1.x final.