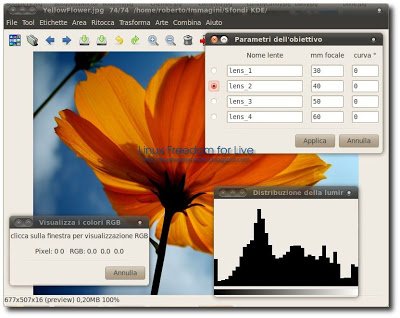 Fotoxx  è un editor di immagini GTK+  per foto ritocchi veloci e creare panorami. Attraverso una semplice interfaccia possiamo interagire direttamente con l'immagine migliorandola come meglio vogliamo. Tra gli strumenti base, oltre ai soliti di "serie" come luminosità e contrasto, offre la possibilità di creare immagini HDR, immagini panoramiche, ridurre l'effetto Red Eye, ridurre l'intensità dei colori, eliminare il fastidioso effetto determinato dal rumore, correggere foto sottoesposte e tanto altro. In parole povere attraverso fotoxx abbiamo le basi per il foto ritocco.
Ecco le novità della nuova versione 10.10:
 * New function Annotate Image: Text can be edited and viewed in a live window updated with each image opened, or written directly on the image using any font, size and rotation.
 * New function E-mail: select multiple images, downsize within specified limits, and e-mail using the preferred e-mail program.
 * A small improvement was made in the visibility of grid lines.
 * Max. working threads was raised to 6 (newest CPUs have up to 6 cores).
 * Image trim (crop): the preset aspect ratio buttons can be customized by editing a parameters file.
 * More parameters are saved and restored across sessions: trim size, grid lines, e-mail size, edit resize, batch resize.
 * The word "mass" in menus and help text was replaced with "batch".

Per installare Fotoxx su Ubuntu e Debian basta scaricare il file .deb dal link posto sotto cliccarci sopra e confermare
home
download fotoxx-10.10-32.deb
download fotoxx-10.10-64.deb
download rpm / tar.gz