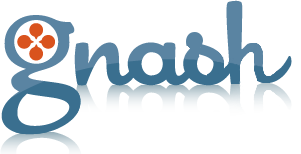 Gnash è un programma sviluppato e mantenuto dal progetto GNU per la creazione di un riproduttore di file in formato Adobe Flash. È utilizzabile anche come plugin per browser web. Si tratta di software libero rilasciato sotto licenza GPL.
Questo programma è al secondo posto, subito dopo GNU PDF, tra i cosiddetti progetti ad alta priorità secondo la Free Software Foundation, progetti che la FSF chiede di supportare in quanto importanti per incrementare l'adozione e l'utilizzo del software libero.
Ecco le novità della nuova versione 0.8.8:
We just released an improved GNU Flash player, Gnash 0.8.8. Gnash plays SWF (Shockwave Flash) files compatible with the Adobe Flash player. Gnash is portable software released under the GNU GPLv3. It runs on GNU/Linux, embedded GNU + Linux systems, and BSD, including x86, ARM, MIPS, PowerPC, and 64-bit systems. It comes with a standalone player as well as a browser plugin compatible with Firefox, Chrome, Konqueror, and all Gecko-based browsers.
Per installarlo su Ubuntu avviamo dovremo aggiungere i repository
Per Ubuntu 10.04 Lucid
sudo echo "deb http://www.getgnash.org/debs/ubuntu lucid main" | sudo tee -a /etc/apt/sources.list
Per Ubuntu 9.10 Karmic
sudo echo "deb http://www.getgnash.org/debs/ubuntu karmic main" | sudo tee -a /etc/apt/sources.list
aggioranre la nostra distribuzione
sudo apt-get update

e infine installare Gnash con


sudo apt-get install gnash
e confermiamo