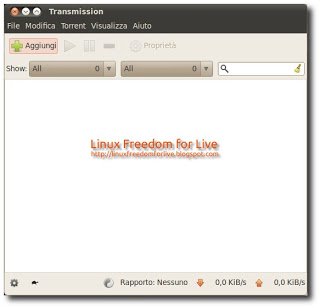 Transmission è un client BitTorrent dotato di una semplice interfaccia che poggia su un back-end di tipo multipiattaforma. L'applicazione è leggera, minimale ed intuitiva. Permette di associare il suo avvio al clic su un file torrent, supporta il protocollo UPnP per la configurazione automatica dei router e il protocollo https per la gestione dei tracker protetti. Non mancano le opzioni per la limitazione di banda, anche ad orari, o per la configurazione manuale della porta di rete.
Ecco le novità della nuova versione 2.00 tratte dal sito del produttore:
    * "Local Peer Discovery" for finding peers on the local network
    * Optimize peer connections and requests based on available bandwidth
    * Smarter heuristics when deciding which peers to try connecting to first
    * Faster verification of local data
    * Support more blocklist file formats
    * Use IEC standard units (KiB, MiB, GiB) instead of (KB, MB, GB)
    * Better handling of 404 tracker errors
    * New filterbar to filter by tracker, private/public, etc.
    * Compact View replaces Minimal View, taking up considerably less space
    * Show the Torrent Options dialog when adding magnet links
    * "Set Location" now supports moving multiple torrents at once
    * The Properties window now fits on low resolution screens
    * Add favicon support to the Properties dialog's Tracker tab
Ecco come aggiornare il Transmission su X|Ubuntu 10.04 Lucid tramite repository
Apriamo il terminale e per prima cosa installiamo la la chiave d'autentificazione e repository scrivendo:
sudo add-apt-repository ppa:ferramroberto/linuxfreedomlucid && sudo apt-get update && sudo apt-get upgrade

e confermiamo.
Al termine avremo Transmission 2.00 aggiornato nella nostra Distribuzione