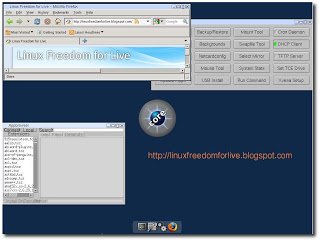 Tiny core è una mini-distribuzione LinuX strutturata in "solo" 10mb. Tiny Core a differenza di altre distribuzioni Linux di piccole dimensioni (es. Damn Small Linux), presenta delle caratteristiche davvero innovative. Il core della distribuzione gira per intero in RAM e ha un tempo di boot davvero "basso". I componenti principali del sistema sono un Kernel Linux 2.6, Busybox, Tiny X, Fltk (Fast Light ToolKit), e Jwm (JoÈs Windows Manager). Una barra delle applicazioni in stile Mac OS X spicca come elemento di discontinuità rispetto a quelle tradizionali di Gnome e KDE cui siamo tutti abituati. La distribuzione base non presenta nessuna applicazione utente ad eccezione di un browser Web che consente di accedere al repository online delle estensioni.
Ecco le novità della nuova versione 2.10 tratte dal sito del produttore:
Tiny Core v2.10 is now posted. Changelog: updated Appbrowser / tce-load – recursion now fully supported; updated Appbrowser, no pop-ups, GUI redesign, dropped menu for buttons, added status area; updated flwm_topside moved location and look of iconize button; updated appsaudit, added wait cursor during selective updates; updated cpanel cursor support and removed full paths; updated flwm ondemand, now fully automatic; updated tc-functions for additive home setup support; new hsetroot replaces Esetroot for logo PNG support; updated Backgrounds / wallpaper for hsetroot support; updated exittc to not call exitcheck, backup occurs within exittc; added missing rule for mmc support; added directory indicator for improved appsaudit 'On Boot'
Se vogliamo conoscere tutte le novità della nuova versione 2.10 consiglio di consultare QUESTA pagina.
Per maggiori informazioni consiglio di consultare il sito del produttore accessibile direttamente dal link posto qui sotto.

home
download tinycore_2.10.iso