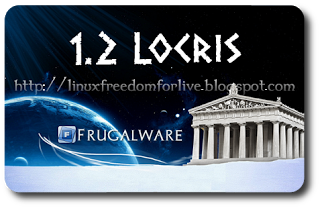 Frugalware è una distribuzione GNU/Linux derivata dalla celebre Slackware. A differenza della sua progenitrice si appoggia ad un diverso gestore di pacchetti, ereditato da Arch linux chiamato Pacman-g2 (un fork di pacman). Questo package manager garantisce un'installazione, aggiornamento e rimozione del software in maniera semplice e veloce. Gli sviluppatori di Frugalware tentano di rendere la loro distribuzione più semplice possibile e cercano di mettere a disposizione dei propri utenti pacchetti software sempre aggiornatissimi. L'estensione dei pacchetti Frugalware è .fpm.
Ecco le novità della nuova versione 1.2 tratte dal sito del produttore:

The Frugalware developer team is pleased to announce the immediate availability of Frugalware 1.2, our twelfth stable release. No new features have been added since 1.2rc2, but 62 changes have been made to fix minor bugs. If you didn't follow the changes during the pre-releases, here are the most important changes since 1.1: up to date packages – Linux kernel 2.6.32.8, GNU C library 2.11.1, X.Org 7.5, GNOME 2.28, KDE 4.3.5; KMS (Kernel Mode-Setting) is now enabled by default for Intel and Radeon cards; PAM (Pluggable Authentication Modules) is now part of the base system; introduced devtmpfs – you can now exclude /dev from backups, along with /proc and /sys; upgraded KDE (and related) packages to the 4.x branch….

Se vogliamo conoscere tutte le novità della nuova versione 1.2 consiglio di consultare QUESTA pagina.
Per maggiori informazioni consiglio di consultare il sito del produttore accessibile direttamente dal link posto qui sotto.
home
download frugalware-1.2-i686-dvd1.iso
download frugalware-1.2-x86_64-dvd1.iso